Join the Blog!
Sign up for email notification.  We will drop a brief email into your inbox when WidsNextDoor publishes new content!
No one likes Spam, so kindly understand that we request you to provide your email twice, and a password for your security.
05/18/2016 - 10:55am
When d
id we stop looking out for widows & widowers and orphans? More importantly, why?
05/17/2016 - 8:17am
The year before my husband's sudden death was problably the happiest I've ever known.  I plan to be happy again. At least, now I know what it will be like. I don't want to miss it!
05/16/2016 - 8:26pm
Some of you know, some of you don't, that I have the great honor of participating in several of the Grief Diaries books. Recently, some of the other authors, and our project leader, Lynda Cheldelin Fell, gathered in New York City to appear on the "Open to Hope" TV show. What a perfect venue to discuss these books of hope! They talk a little about grief, a lot about healing and more about how the book project came to be, as well as future plans.
The show runs about a half an hour, and I do hope you will take the time to watch these engaging, inspiring and sometimes funny ladies. To watch, just click on the link below:
https://www.youtube.com/watch?v=xtnxg93NWXE#action=share
All of the books are available for purchase right here on my website at www.widsnextdoor.com in the store.
Thanks for watching!
05/15/2016 - 8:13am
05/11/2016 - 2:38pm
This lovely little proverb was given to me by a friend. My family, who are Irish, liked it so much that we incorporated it into my Dad's service, and then again in my husband's, as well. We wrote the first two lines on a smooth stone for my father, and put it on the "cairn" for him. Mom has a matching rock with the second two lines waiting for her. My husband's friends recieved pewter cups with this proverb engraved.
It memorializes them and gives good life advice.
05/08/2016 - 1:53pm
Mother's Day has long been weird for me, as I have no kids of my own. I always honored my own mother, and with my Dad, made an effort to let her know she is loved.  When I met my husband came along, even thought my stepsons were grown, and a hot mess, he always honored me on Mother's Day for what I tried to do, the efforts I made to be a postive influence in their chaotic lives. I think he mostly spoiled me on Mother's Day for making our house a home.
I just came back from a visit to my Mom, who lives in another city. She's not doing well. At 86, her body is betraying her. She has great difficulty walking, even with her walker. Her bodily functions are no longer predictable. Her memory fails her often, as vascular dementia sets in. It's hard to see to her care when she lives so far away, but even harder when she battles me over every suggestion. Once fiecely independent, a quality my Dad encouraged in both of us, she rails against surrender of any kind. At the same time, her decision making skills and self-care skills are dwindling. She really should move from independent living into assisted living. I'd love to have her close to me, but she can't fathom a move down the hall, let alone one to another state. At least she have help keeping her medications straight in either place. But no.
She's scared and confused. She's also mad as hell at the world, and I can't say I blame her. She's begun giving her possesions away. That's never a good sign.
My Dad is gone now, and so is my husband. . It's just me and Mom now It wasn't supposed to be that way. I'll likely be the last one standing, and when I am? Who will see to my Mother's Day?  The prospects are not sunny yellow, Mom's favorite color rose.  God promises that he has a plan greater than mine. Guess I'll have to lean into that.I
05/01/2016 - 10:12am
This weeken I have a pleasureable journey in so many respects. I attended a wedding last night in Richmond, Va. The daughter of a decades long friend  married a wonderful  young man who is clearly smitten with his new bride. It cinched it for me when I spotted him on the dance floor with other women, three of them, to be precise. He was dancing with the bride's 4 year old daughter and 2 other little girl friends. Yup! He's a keeper!
After having a fine time last night, I'm off to see my Mother in Baltimore. She's 86 and declining. I'm worried about her. My cousin from Pennsylvania is meeting me there. We need to get our visits in while there is still time. I don't get to see Mom as much as when my hubby was alive. There are several reasons for that. It gets expensive to pay for dog care while I'm gone, when once my husband took care of that, or we traveled with them. Two dogs on the road, now, is two dogs too many.  He's also not around to share the driving. And there's the question of where to stop for the night.
This trip, I chose to stay at a B & B where I've stayed before. It's a lovely place, here at the Viginia Cliffe Inn, but again, it gets expensive.  Sure, I could stay at a cheap motel off the Interstate, but I wouldn't sleep a wink.  I've always felt safer in B & B's, like I am staying in someone's home, as I often am.  There are so many considerations, now, when I travel, that I didn't have to worry much about before.  No wearing jewelry that might attract attention, where I stop for gas or a bite to eat. Making sure my car goes to the shop for a pre-trip check up. No rooms near elevators or staircases. I post check-ins on Facebook, so that friends know my progress, and that I made it to my destination.
Things have changed.  I travel safe....I hope.
04/27/2016 - 9:47am
Mary Potter Kenyon is a lovely lady and co-author of our book Grief Diaries: Loss of a Spouse.  To learn more about her, visit her blog at: https://marypotterkenyon.wordpress.com/author/marypotterkenyon/
Here's a recent post from her blog.
While dating, David and I frequently exchanged greeting cards. After our June 1979 wedding, filled with nuptial bliss, we'd pick up little gifts for each other. One of the first gifts I gave David as his new wife was a Neil Diamond record album. In turn, he gave me a lovely gold heart bracelet. After much hinting from his wife, he also brought home a small bouquet of yellow roses, when I informed him (repeatedly) yellow roses were my favorite flower. As struggling college students, we soon abandoned the practice of gift-giving outside of the usual holidays.
Since both of us were majoring in low-paying social work-related professions, it was unlikely we'd ever have much money, so we chose Neil Diamond's "Forever in Blue Jeans" as our song.
Years later, in a marriage bogged down by bills and babies, I'd wryly joke that Diamond's "You Don't Bring Me Flowers Anymore" might better represent our union. Even after his cancer, when our marriage was the best it had ever been, we'd convinced ourselves that flowers might be a waste of money. Still, I vividly remember two times post-cancer that David brought me flowers. The first was when he brought a bouquet home for me on the day we were waiting for the doctor's office to call, certain his cancer had returned. (99% sure, the doctor had warned us. the doctor was wrong.) 
Uncharacteristically, David also brought me flowers that last Valentine's Day before he died. It was so unexpected, (and yes, appreciated) that I took a picture of them.
I faced this week with some trepidation, the week that would mark four years since David's death.
Monday night I spoke on friendship with my "Mary & Me: A Lasting Link Through Ink"co-author in front of a large group of women. Such lovely women, I thought to myself as they'd stop by our table on the way out.
A woman named TJ, and her friend Tammy stopped to talk. "You won one of the prizes!" I exclaimed to TJ, admiring the bouquet she held to her chest. She hesitated briefly, a disconcerted look on her face, before blurting, "I think I'm supposed to give it to you."
"Oh, no, you won it. It's yours," I replied, perplexed. Why would she give it to me? Over 70 prizes had been awarded, over 70 women had walked out the door with their theirs, and this complete stranger was offering me her prize?
"I don't know why, but I'm supposed to give it to you," she said more firmly, holding the arrangement out to me.
"I can't take that," I protested, confused.
She set it down on the table. "Yes, it's for you," she insisted, and I gave her a hug and thanked her.
Later, in my friend Mary's vehicle, I held the flowers on my lap for the trip home. "Wasn't that strange, how that woman insisted the flowers were meant for me?" I asked Mary. She turned on the interior lights and I held the arrangement up for us to admire. When I turned it around. I think I audibly gasped. There were two yellow roses. And in the midst of the flowers, two butterflies.
I wish I'd gotten TJ's full name and address. I'd love to let her know that her strong urge to give me her prize was heaven sent, that she was right…
I think the flowers were meant for me.
Thank you, David~
and yes, I am well aware my blog post title is grammatically incorrect
04/25/2016 - 10:15am
Many things surprised me, upon being widowed. Many things beyond just the shock of losing the love of my life so suddenly. I was very much taken aback at the swiftness of the changes in how friends and relations treated me. My experience is hardly unique. I've heard many other widows and widowers speak of this. Suddenly, we are persona non grata. Not welcome where we once were.
One of the first indicators was how quickly the invitations to join other couples for dinner stopped....dead. Screeecch !!  The message was clear. Now widowed, I must be on the prowl for a "replacement" man, in the form of somebody else's husband. I actually saw one neighbor grab her husband's elbow to steer him away from me; an unconcious act, no doubt. Nothing was or is further from the truth. Dating and romance and intrigue was and is the furthest thing from my mind. I miss my husband, never more so than in the evenings. That's when my day slows down and memories and thoughts creep into my mind. That's the most enjoyable time I shared with my Pat, as we discussed the events of the day over a glass of wine and then dinner. That is the loneliest time....the evenings. Being cut out of the herd in the evening with other couples was excruciating, and in my mind, cruel.
Lunch invitations were abundant. All those wives patted themselves on the back for their good deeds of extending lunch invitations. They were just sure they were being noble. Spare me! Lunch was difficult. It lands in the middle of what are very busy days for me; an interuption to work that needed doing. Lunch time company I didn't really need. And, in a way, but not the way those ladies thought, they were right!  I miss the company of men!!!  I miss conversations with my husband, my Dad, my uncles, my grandfather, my co-workers.  The normal world contains men. Men have interesting things to say. Men have a different perspective. My world ceased to be normal, and I don't like it. Just because I don't wish to date, don't want a boyfriend, doesn't mean I wanted men erased from my life.
Three years later, it's improved, but not much.  I have a few, very few, friends who realize I'm not out to take their husbands, ladies who are secure enough in their marriages, that they include me in gatherings now and then. I have some contractors and service people with whom I can chat. That's allowed because I write them a check.
In the vaccum of normal, I have lunch with the ladies. In fact, I'm lunching with a lady today. A lady who is not threatened when I speak to her husband, now and then.
For more articles and posts on grief, subscribe to my blog with the small grey "subscribe" icon at the bottom left of the page. I can't wait to talk to you!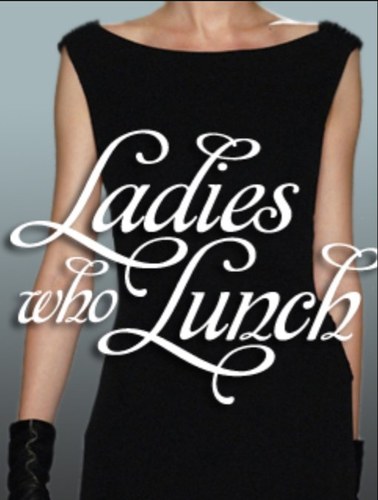 04/23/2016 - 3:22pm
Just about every new widow or widower I've talked to frets about forgetting memories, forgetting things about their loved ones. Certainly, in the fog of grief, it seems we will lose our memories, as it seems we are losing our minds. I know I worried about it a great deal. My time with my husband was way too short; I didn't want to forget a minute of the time we shared. I didn't want to forget the love we shared.
My husband died a short time after New Year's, in fact the last photo taken of him was at a New Year's Eve party. Around that season there is always a lot of talk about resolutions and fresh starts. Recently, it has become popular to start a "memory jar" at the first of a new year, saving all the happy memories and events that occur in the brand new year in a jar, to be reflected upon next New Year's.
I had an idea. What if I started a memory jar that looked backwards, instead of forwards? What if, as they occured, I wrote down my memories of Pat on a slip of paper and saved them in a memory jar? Not trusting them to memory only, I would have a permanent record of all those moments that made me smile. All those times Pat surprised me, all the times something was especially funny, all the struggles we came through together and stronger as we did. What would that jar look like? Here's what I came up with: 
http://thegrieftoolbox.com/products/remembrance-reflections-savings-jar#...
I made one. Nothing fancy, just a simple jar with slips of paper. And I recorded my memories. That did several things for me:
* I relaxed about forgetting those moments. I had them written down.
* The act of writing them made me happy each time I did
* Once written, I felt more free to live in the present; not dwelling so much on the past
* If I'm having a bad day, I can reach for that jar and quickly lift my mood.
I've given several similar jars to other grievers, and I'm always heartened to hear how happy it makes them to be able to preserve their own memories.
Pages